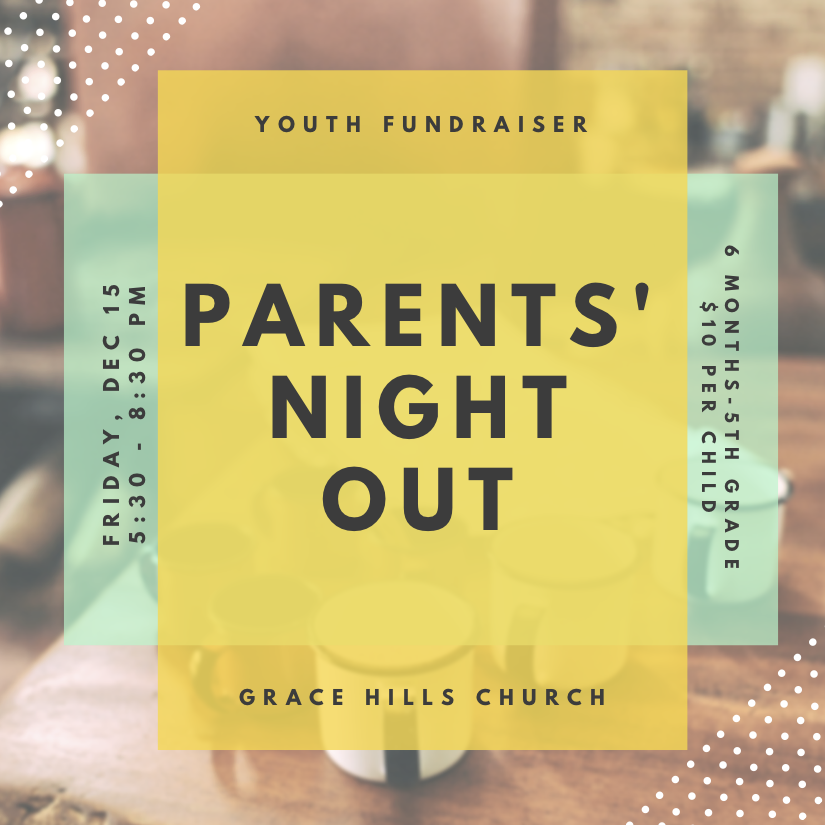 Parents Night Out
December 15th, 2017
$10 - $40
The GH Student Ministry is hosting Parents Night Out. The Student Ministry will care for 6 month olds through 5th graders from 5:30-8:30 on Friday, December 15th for $10 per child or $40 for the whole family.
Pizza and a movie will be provided.
All funds raised will support the students mission trip to Nashville this summer!
Baptisms
December 17th, 2017
Baptism publicly announces our faith, identifies us with Jesus, and symbolizes the death, burial, and resurrection of Christ. It's the way that God wants all new believers to go "all in" and go public with their faith. It's a simple act, but it takes great courage. Click here to read more about baptism.